FOR IMMEDIATE RELEASE                                    
CONTACT:
Margo Pedroso, Deputy Director, Safe Routes Partnership
301-292-1043
margo@saferoutespartnership.org
Safe Routes Partnership Founder Deb Hubsmith Steps Down as Director
Applauding her leadership and recovery as she remains involved as advisor and board member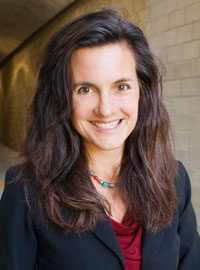 Oakland, CA (September 8, 2014) – The Safe Routes Partnership today announced a change in its organizational leadership. Founder Deb Hubsmith, who guided the Safe Routes Partnership from inception nearly 10 years ago, will not be returning as executive director.
Hubsmith has been on medical leave since last fall to heal from acute myeloid leukemia; after months of treatments her recent biopsy showed no trace of leukemia. She is home recovering and, to focus on her health, has decided to decrease her future work hours to part-time. Hubsmith will continue to support the Safe Routes Partnership as a board member and begin a new role as a strategic advisor in 2015.
"I still have the same passion for advancing Safe Routes to School," Hubsmith said. "But to keep healing from the bone marrow transplant I received in March 2014, my doctors advised me to limit my work hours and reduce travel. To honor and support both my own recovery and the future of the organization that I founded and love, I am stepping down as director. I am very happy that I received this second chance at life, and I look forward to continuing to be of service to children, communities and the environment as a board member and a consultant to the Safe Routes Partnership." 
Since 2005, the Safe Routes Partnership has been improving the quality of life for kids and communities by promoting active, healthy lifestyles and safe infrastructure that supports bicycling and walking. The Safe Routes Partnership advances policy change; catalyzes support for safe, active, and healthy communities with a network of more than 700 partner organizations; and shares its expertise at national, state, and local levels with those who are helping propel this mission and vision forward.
Hubsmith has championed active transportation for two decades at local, regional, state and national levels. She started as a grassroots advocate and co-led the development of Marin County, California's award-winning Safe Routes pilot program, and participated in the development of the nation's first statewide Safe Routes to School program in California. She led the advocacy effort to pass the first Safe Routes to School legislation by the U.S. Congress, resulting in $1.1 billion for Safe Routes to School in all 50 states. In addition, she responded to the growing demand for creating walkable and bikeable environments for children by founding the Safe Routes Partnership in 2005 and nurtured the organization from an all-volunteer organization to a powerful coalition including more than 700 partners, a $3 million annual budget and nearly 30 staff dispersed throughout the country.
During her tenure as the Safe Routes Partnership's director, Hubsmith testified before congressional committees about the benefits of Safe Routes to School, served as an inspiring keynote speaker at numerous events and co-led the California advocacy campaign and coalition that secured the new $130 million per year Active Transportation Program. In 2012, the Centers for Disease Control and Prevention recognized Deb's passionate leadership and the exemplary work of the Safe Routes Partnership with a Pioneering Innovation Award as a game changer in advancing policies and strategies to prevent and control obesity. 
"Deb is an invaluable champion for the work. We are pleased that she is taking care of her health and are grateful for her visionary leadership in growing the Safe Routes Partnership from an idea to a collaborative organization that serves as an effective change agent for this country," said Risa Wilkerson, board chair. "The Safe Routes Partnership is well-positioned for this transition with Deb's continued involvement and our strong and capable staff and board that has shepherded the organization during Deb's illness."  
Hubsmith added, "I have full confidence that the Safe Routes Partnership will continue to thrive and make an important difference in increasing physical activity for children and inspiring healthy community design in communities, especially for those who are most in need."  
The Safe Routes Partnership's Board of Directors has begun the process of creating a search committee to oversee the recruitment and selection of the next executive director for the Safe Routes Partnership. Questions about the search or suggestions of potential candidates can be directed to Wilkerson at Risa_Wilkerson@activelivingbydesign.org. To read Hubsmith's personal reflections on this transition, please visit her blog.