Safe Routes Partnership E-News
Issue #195: June 2022
Safe Routes Partnership E-News is a monthly email newsletter published by the Safe Routes Partnership. We are also on Facebook and Twitter. Join us!
---
The fourth edition of the Safe Routes Partnership's state report cards and report, "
Making Strides: 2022 State Report Cards on Support for Walking, Bicycling, and Active Kids and Communities,
" will be released later this month.  Save the date and join our webinar on July 14 at 1 pm ET to learn about the state report cards, how state policies and actions can create active, resilient, and sustainable communities, and the changes we have seen since our last state report cards in 2020. Safe Routes Partnership staff will walk through the report cards and delve into the core topic areas and indicators. Register
here
. 
---
With so much information released around the guidance for the Highway Safety Improvement Program and the Transportation Alternatives Program, it may be hard to understand what it means for Safe Routes to School. In our newest federal policy blog, we summarize highlights specifically for Safe Routes to School practitioners and professionals. Read our federal policy blog
here
. 
---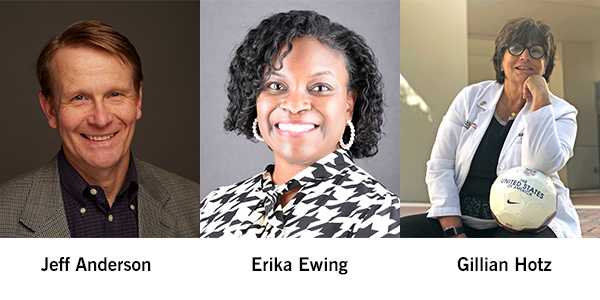 The Safe Routes Partnership is pleased to announce that we have added three new board members to our board of directors.  The Safe Routes Partnership board provides governance leadership, fiduciary responsibility, and strategic guidance to the work of the organization and is critical to its success as a thriving and effective nonprofit.  The Leadership Development Committee of the board is charged with prospect identification, recruitment, and the ongoing development of the board.  The Leadership Development Committee annually reviews the composition of the board to ensure those members recruited support the diversity and inclusion goals of the organization.  The new members added this summer include Jeff Anderson, Erika Ewing and Dr. Gillian Hotz.           
You can read more about the Safe Routes Partnership Board of Directors and its other members
here
.
---
| | |
| --- | --- |
| | Diahn Nevares serves as the Operations Coordinator for Safe Routes Partnership. In this role she provides key support for the organization in ensuring the smooth operations of many aspects of the Safe Routes Partnership. Diahn carries out several human resources and operations support tasks, serves as the point of contact for the organization's technical platforms, and provides administrative and programmatic support to the organization's staff. Learn more about Diahn here. |
---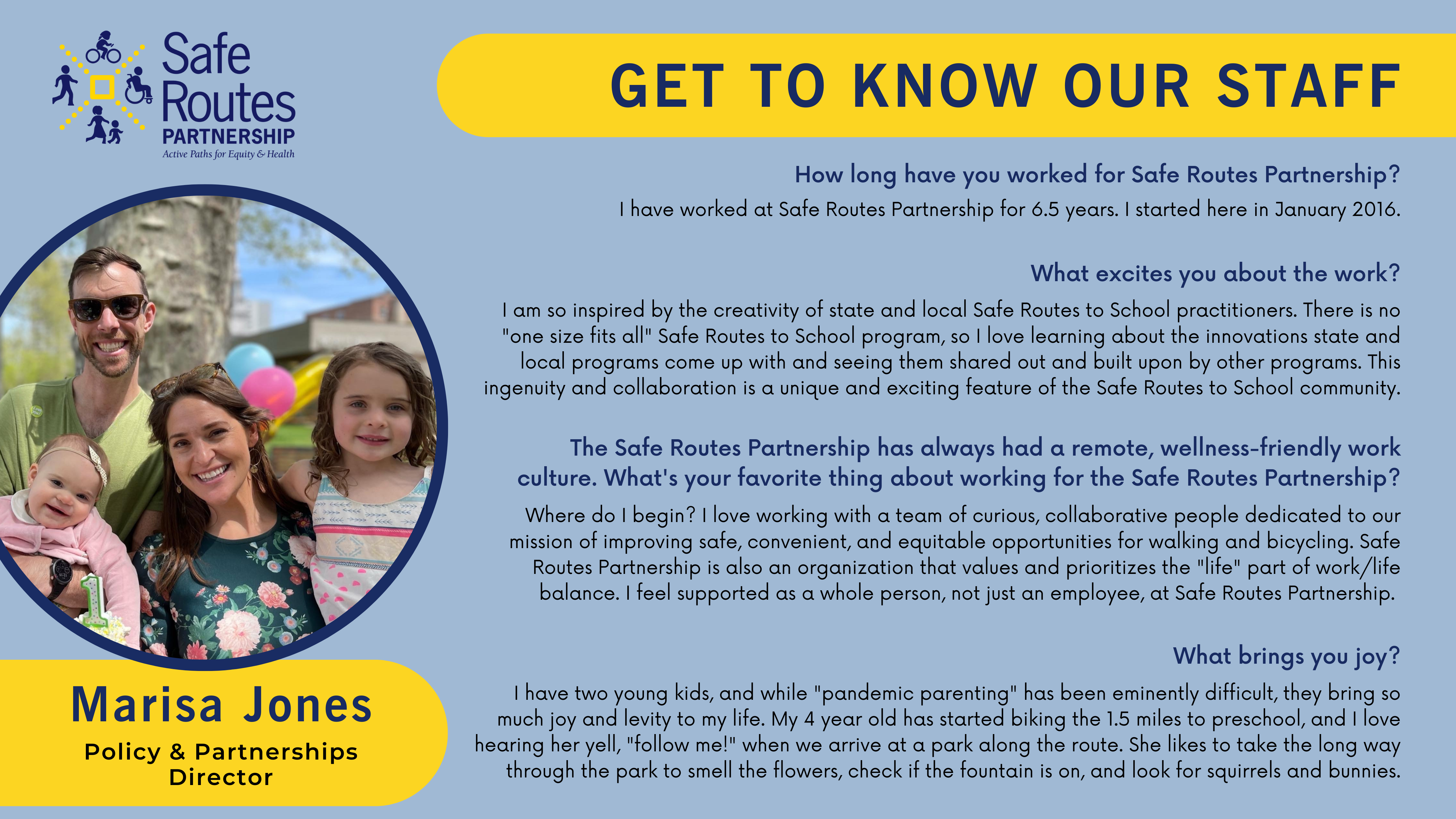 As the Policy and Partnerships Director at Safe Routes Partnership, Marisa Jones collaborates with key stakeholders on policy issues that advance Safe Routes to School and improve walkable, bikeable access to parks, grocery stores, and other important community destinations. In addition, Marisa provides policy strategy and guidance to state and local Safe Routes to School programs and leads the Safe Routes Partnership's legislative strategy on Capitol Hill and with federal agencies. Marisa also leads the organization's Safe Routes to Parks and active transportation funding program areas. Get to know more about Marisa
here
.
---
 6. July is National Park and Recreation Month
National Park and Recreation Month is next month, and the Safe Routes Partnership is excited to join NRPA in bringing attention to how important it is to rise up and support the field of parks and recreation because every day, park and recreation professionals rise up for their communities in service of equity, climate-readiness, and overall health and well-being.  
Learn how our Safe Routes to Parks Activating Communities program assists parks and recreation advocates in communities across the country to improve safe walking and biking access to local parks, and plan to share how parks and recreation has improved your life on social media using #RiseUpJuly.
---
 7.  League of American Bicyclists Launches Community Spark Grants
The League of American Bicyclists will award 10 communities with grants of up to $1,500 to help get small-scale biking projects off the ground and spark more ways to get people moving on bikes! Community Spark Grants are meant to be a catalyst for empowering your community through bike-related projects that create more bicycle-friendly communities. The deadline to apply for the Community Spark Grant is July 15, 2022, at 11:59 pm PT. For more information visit https://t.co/GxaxapC1o8