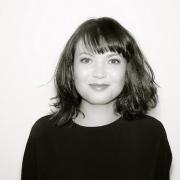 Organization: Microclinic International (MCI)/Spread the Health Appalachia
Title: Senior Vice President, Policy Development
Location: Cumberland Valley, KY
Hitomi works with Spread the Health Appalachia (STHA), a CDC Community Transformation Grant awarded to Microclinic International and implemented in partnership with the Bell County, Knox County and Cumberland Valley District Health Departments between 2012-2014. As part of this work, STHA engaged the rural communities of southeastern Kentucky in health transformation to tackle the high rates of chronic disease in the region. Among the seven integrated STHA initiatives, shared use agreements (SUAs) were a key component of the overall effort to increase access to and engagement in physical activity in a region with very high rates of obesity, diabetes and heart disease. STHA received additional technical assistance from the Safe Routes Partnership through the Active Places technical assistance program. By the end of STHA, two of the four target counties – Bell County and Knox County – had signed SUAs, opening four facilities to the public for recreation and physical activity, reaching nearly 50,000 people.