This guest blog post was written by Emma Wu, a 15 year-old Houston YMCA Youth and Government student. Emma attends a public school in Houston, the most diverse city in the nation. She assumed all teens had the same access to healthy lifestyles and physical activity. That changed when she began working on the Active Communities mock legislation project.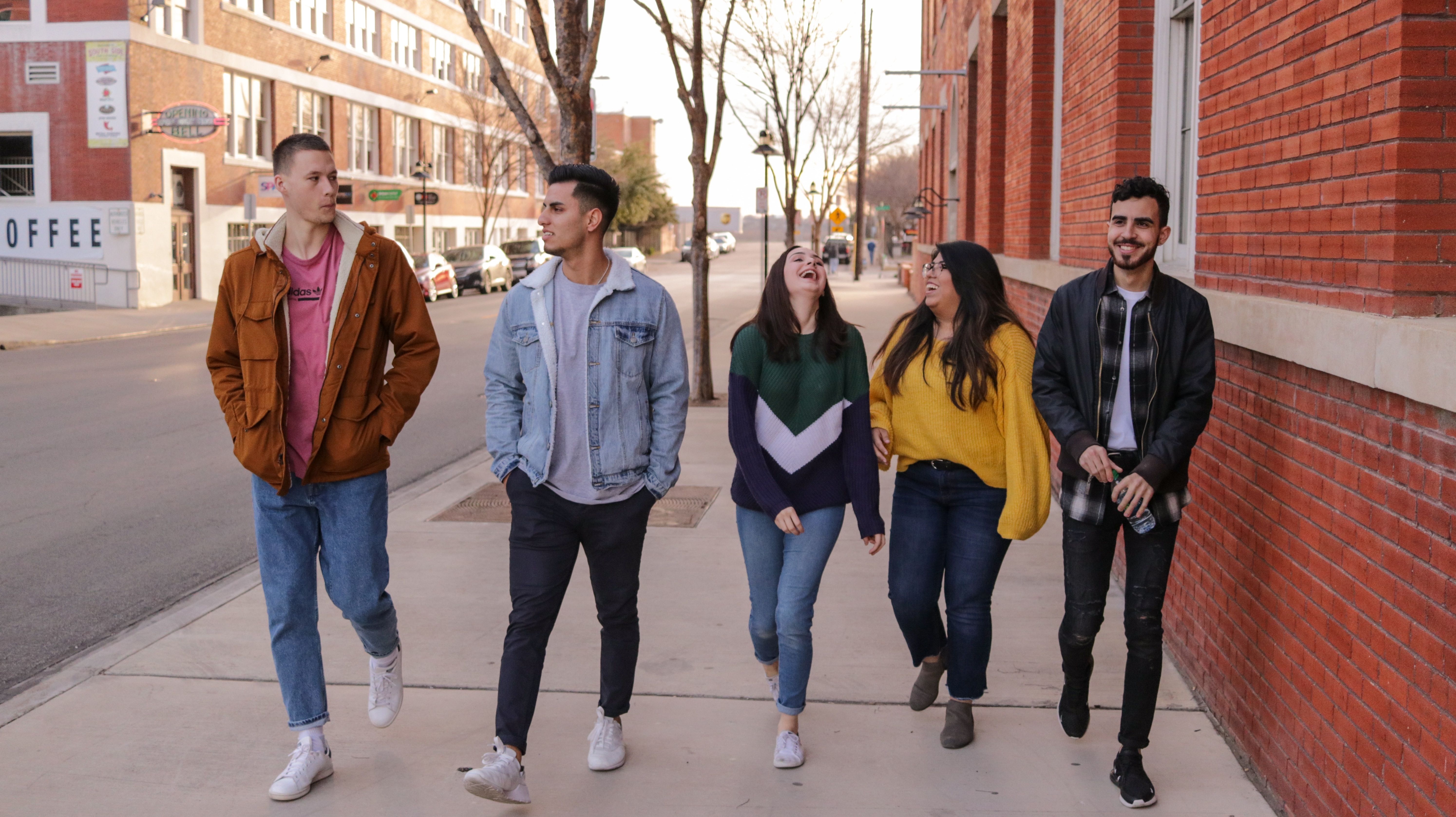 Everyone experiences stress and anxiety in some aspect of their life. As a student, I have my fair share of stress when it comes to schoolwork and extracurriculars. At times, the stress can feel unmanageable. Trying to balance my social life, academics, and extracurricular commitments often feels unbearably overwhelming. This endless stream of assignments and events often makes me feel helpless and exhausted. Exercise and sports have always been my outlet for stress relief and a breath of fresh air. Being able to participate in activities that allow me to stay in shape while taking my mind off issues and pressures has been extremely helpful in managing my school and personal life.
Physical activity: my gateway to mental wellbeing
I attend public school in the state of Texas, and here, it is a melting pot of a variety of people with their own unique differences. Every day, I interact with my peers, who come from different backgrounds and upbringings. The diversity of my learning environment has exposed me to different cultures and new perspectives.
But attending a public school has also shown me a sobering reality of Texas youth. Children who do not come from families that are able to prioritize healthy physical activities suffer when it comes to physical health. Consequently, this deficit will eventually tarnish their mental health.
A person's mental health is incredibly important, especially to growing teenagers. Teenagers are often put under massive pressure that, in turn, can cause them to neglect their physical health. I have experienced my fair share of school-related stress and I have always found that the best form of stress relief was exercising. I used sports as my outlet for stress throughout my middle school and high school years. I have been able to notice changes firsthand in the amount of exercise I was getting. Throughout elementary and middle school, the physical education courses in the state of Texas are stricter and mandatory. Although there are physical education courses offered in high schools, the curriculum is not as rigorous. And in many schools, it is not even mandatory to take four years of physical education. This is an issue that has always bothered me because I believe that physical health should be something that is always said to be available to all but unfortunately, that is not the case. Physical and financial limitations prevent youth from improving their fitness and I believe that schools should help to solve this issue. The current rules for physical education are not properly supporting the students and therefore, I believe, need changing.
All my life I have been a very active person. Physical activity has always been a common occurrence in my daily life. I have readily available access to healthy foods and other tools to ensure my physical well-being. This upbringing in a way clouded my perspective and consciousness of my peers' access to crucial resources and outlets for physical activity. However, through my experience working on the Active Communities project, I have broadened my view and deepened my understanding of the physical health of the youth in Texas.
My Journey to Active Communities
I started my journey with the YMCA as a Youth and Government student in 2020. The YG program has pushed me to voice and fight for my opinions and beliefs. Throughout this process, many wonderful teachers taught me how to use my skills and thoughts to help better the lives of others. As a legislative student, my form of expression is bill writing. I found beauty in the possibility that my work might become part of the laws and guidelines by which the government and people may actually abide. In addition, the thought of my work impacting the lives of the people in my community drove me to work harder and motivated me to pursue greater endeavors.
In January 2023, Ms. Gloria Guzman, who was Director of Civic Engagement for the Greater Houston YMCA at the time, approached me and several other legislative students from my delegation to work on a bill that revolved around the data gathered through the CDC walk audits. I was given the chance to finally do something about the issue of physical education in high schools! After analyzing the data my peers collected from the walk audits in two greater Houston neighborhoods, my group and I had a better grasp on the average amount of physical activity in which local youth engage throughout the city.
The Data Speaks
As my peers and I investigated the data from the walk audits, we found that teenagers maintain a decent amount of physical exercise on a routine basis outside of school. Therefore, we reasoned that the problem did not lie within the teenagers' personal lives. We noticed, however, that there was a common occurrence in their responses regarding the amount of resources that are provided to the students by the schools.
We found that many schools throughout greater Houston did not have the funding or just did not focus on making physical education easily accessible for students.1 More to the point, many of the teens surveyed did not know what kind of physical education opportunities were available at their school. My peers and I saw this as a problem because not all the schools were supporting their students in the same way—or in some cases, at all.  We surmised that this deficit may be due to their busy schedules or financial situation. Now that we had identified the problem, my team and I began devising a bill that we thought could help solve the issue. Many youth are not able to gain access outside of school to sufficient physical exercise.
Writing the Bill
We felt that the guidelines for high school physical education were too loose and not enforced enough.  Therefore, our bill focuses on revising specific sections of the Texas Administrative Code. During the bill-writing process, we had the thought in mind to help increase the amount of mandatory physical education for high school students. This would mean that students would receive physical education and exercise all four years of high school. Even students with disadvantages, physical and financial, would be able to get the proper physical activity to help maintain fitness. All in all, our bill's goal is to promote better physical fitness amongst youth so even for physically disabled students, we wish to better accommodate them with more catered fitness plans.
Our bill helps impact the lives of public school students by increasing the emphasis on following the physical education guidelines. It also increases the strength of the guidelines to ensure that Texas students receive adequate physical education and exercise.
After we completed and submitted the bill, I was invited to attend a virtual national conference, where I met with other students who participated in the Active Communities project. At the conference, I learned all about the work that the other students had done to help improve their local communities and the motivations behind their work. During the call, it was clear from the collaborative discussion that Y-USA, the CDC-funded Active Communities initiative, and regional YMCA associations were committed to addressing these intersecting issues throughout their local communities.  It was amazing to see all the spectacular work that teens like myself had done this year.
Final Thoughts
Overall, writing this bill has been an incredibly empowering experience. Knowing that my work has been pushed to a higher level motivates me to keep striving for the betterment of our community. In the future, in college, and beyond, I hope to always be able to make a positive difference in others. The Active Communities project has given me the chance to better understand myself and my community.
---
1: At more than 660 square miles in size, the city of Houston has an unusual approach to its school district. The budget for Houston Independent School District (HISD) is operated entirely separately from the mayor's office. While that means that the school system's budgetary items are not subjected to the whims of City Hall, it also means that each individual zone within HISD operates separately from its counterparts across the metro area. The result of this unusual arrangement is that there exists a high variability in how each "zone" treats curricular needs, like Physical Education in this instance. (Words contributed by Alexander Lowe McAdams, Ph.D.)