Technical Assistance
Technical Assistance to Get Kids Walking and Bicycling
Through Community Scale Policy Strategies

Printer-friendly version (double-sided one-pager)

For more than a decade Safe Routes to School programs have flourished across the country using the power of quality programming to raise awareness and change habits. Now, communities are boosting walking and bicycling to school and in daily life through sustainable, long-term policy change. The Safe Routes to School National Partnership can help your community or school district to build local leadership and community support, establish walking and bicycling policies and programs jurisdiction-wide, and institutionalize ongoing funding and policy changes that support active transportation and Safe Routes to School.
Utilize Our Expertise!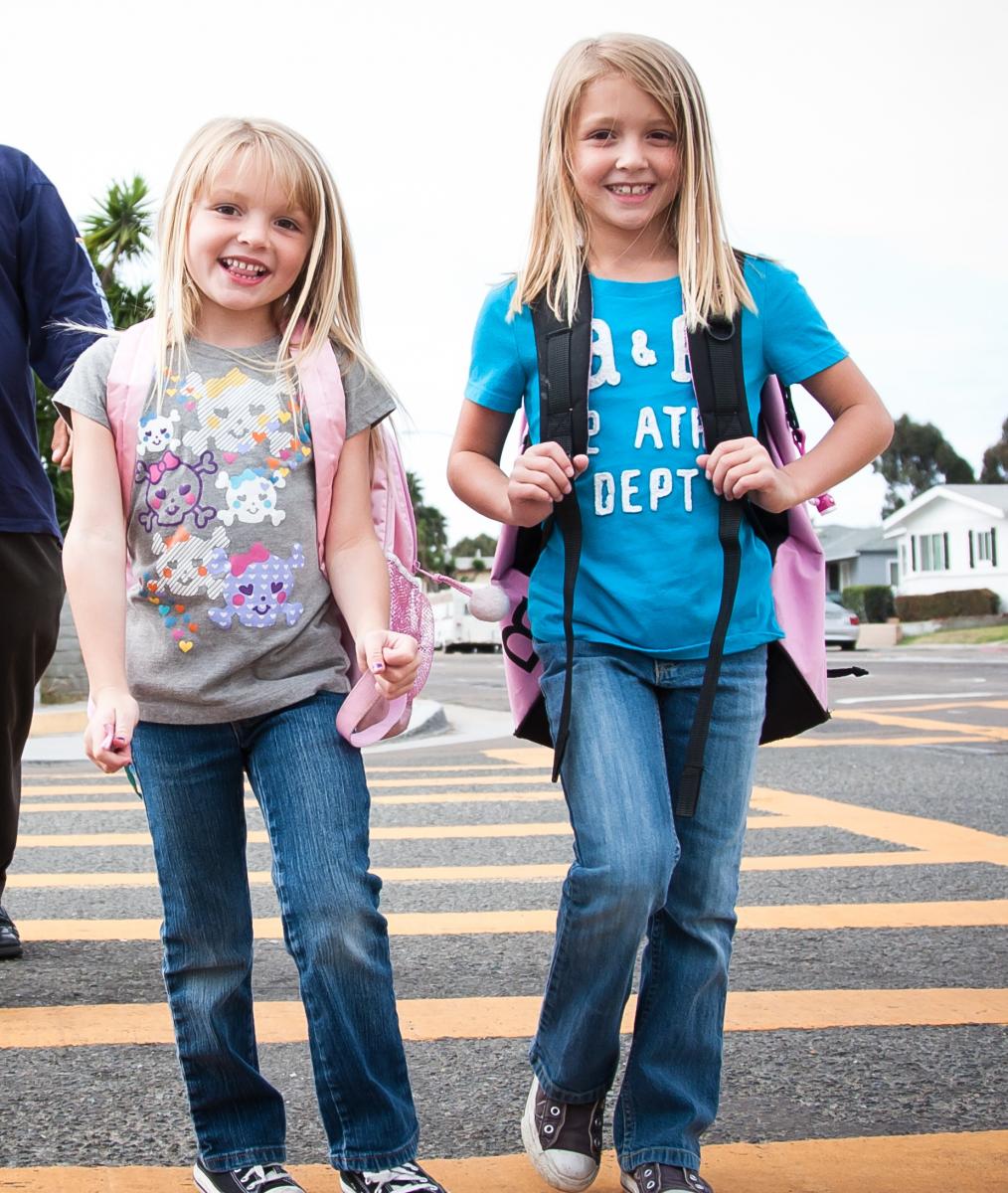 The Safe Routes to School National Partnership (National Partnership) provides Technical Assistance based upon the specific needs of each city, county and/or school district seeking assistance. Our help can include:

Individualized Technical Assistance
Each community is unique. Through our individualized technical assistance we provide strategic support to local program and policy leaders via telephone calls and email correspondence on an as needed basis. We will listen to your needs, and our expert staff can help guide your policy change efforts. We can conduct webinars and conference presentations, provide best practices and case studies from around the country and the world, create model policies, assist with developing materials and action plans for grant applications, and help your community leverage additional funding for programs and infrastructure.

Workshops
We can help you to produce and lead inspiring and effective Safe Routes to School and active transportation policy workshops, designed to get critical stakeholders thinking about and invested in the big policy picture and community-wide Safe Routes to School efforts. These workshops can be combined with local site visits, customized presentations, participating in and/or leading stakeholder meetings, and/or conducting walkabouts at schools to assess infrastructure needs. We can also follow up with you by phone and email via individualized technical assistance to build upon the meetings with stakeholders, and to develop materials and action plans.

Keynote Addresses
Sometimes community leaders need to be inspired by national experts. Our prominent and inspiring speakers bring best practices from around the country and the world, and an energy and charisma that will inspire positive change. The Safe Routes to School National Partnership can help turbo charge your community into action.

We Inspire Change
We inspire change. We bring ideas and offer solutions, and help you to translate them into action. Here are a few examples:

In the Evansville, IN, we provided a policy workshop to inspire and galvanize local leaders. Through working with local advocates, we helped establish a comprehensive Safe Routes to School policy at the school corporation.

In Portland, OR we worked with local leaders and a technical advisory committee to finalize a comprehensive citywide Safe Routes to School policy to guide their nationally-recognized program into the future. Launched in 2004, Portland's Safe Routes to School program has increased walking and bicycling to 40 percent of the mode-share at more than 80 participating schools.

In Santa Clara County, CA we worked with more than 100 elected officials, agency staff and advocates over the course of two days to inspire them to work together and move forward with policy change and community-level programs that support Safe Routes to School.

In Kauai, HI, we worked with local leaders to develop a countywide team and school task forces for Safe Routes to School.  We also collaborated with local leaders on state advocacy which resulted in the Governor of Hawaii committing to spending the 7.1 million dollars of federal Safe Routes to School funding that had been previously unspent.

Who We Are
The National Partnership is leading the national movement for Safe Routes to School. We helped catalyze the inception of the $1 billion Safe Routes to School federal program, and have built coalitions and implemented policy change in more than twenty states and five regions since 2007. We constantly gather, create and analyze best practices in the field, regularly speak at major conferences, and have produced dozens of influential reports. Our team has helped communities and school districts throughout the country to develop community-scale Safe Routes to School programs, partnerships and action plans that have resulted in new policies that support healthy and active communities. Led by Robert Ping, the National Partnership's Technical Assistance Team has experience with just about every Safe Route to School programmatic and policy scenario from the challenges rural communities face to making a difference in lower-income neighborhoods. We draw on a staff of leaders in the Safe Routes to School movement who also champion efforts in their local communities, helping us stay current and in touch with the realities you face.

How Does Technical Assistance Support Your Community's Initiatives? We Can Help You:
1.  Build Local Leadership and Capacity
Creating, educating and strengthening a SRTS Community Task Force or Coalition to work on local programs and policy change related to SRTS and bicycle and pedestrian safety and accessibility
Developing and organizing a diverse team of officials and representatives to run the Safe Routes to School program, motivate volunteers, and institutionalize it within the schools and city/county/school district(s)
Cracking open the silo effect - getting transportation, land use, education, health and other stakeholder agencies to work together, and to participate in SRTS-related coalition efforts
2.  Establish Safe Routes to School Programs and Related Policies Jurisdiction-wide
Developing school district, city/county, or regional plans and programs that support SRTS, bicycling and walking
Removing policy barriers and establishing policies based on best practices that create improvements to the built environment that benefit SRTS such as comprehensive plans, bicycle and pedestrian master plans, complete streets, school siting, etc.
Identifying sources and applying for federal, state and/or local grant funding or service contracts.
Building school district support for SRTS and removing policy barriers such as "no biking" policies, reducing hazard busing costs, and promoting community-centered schools.
3.  Institutionalize Ongoing Funding Streams and Policy Change
Establishing long-term funding streams, such as fine based mechanisms, sales taxes, and other sustainable sources
Working with Metropolitan Planning Organizations to refine Regional Transportation Plans to include funding to implement Safe Routes to School, calm traffic and build bicycling/walking infrastructure
Collaborating with statewide advocates to establish funding streams that will help local efforts through state policy changes
Contact Michelle Lieberman, Technical Assistance Project Manager at: michelle@saferoutespartnership.org.