Kari Schlosshauer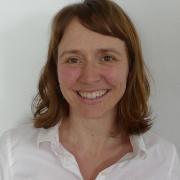 Kari Schlosshauer
Pacific Northwest Regional
Policy Manager
kari@saferoutespartnership.org
Kari Schlosshauer serves as the Pacific Northwest Regional Policy Manager, where she works to increase funding opportunities and improve transportation policies that support safe walking and bicycling for children and families in the Portland metro region. 

Prior to joining the Safe Routes Partnership's staff, Kari served as a manager of sustainable transportation projects at the Department of Transport in Melbourne, Australia, where she managed behavior change and grant-funded infrastructure projects; in Seattle as a program manager of education and advocacy projects for Cascade Bicycle Club, and as field director at Transportation Choices Coalition in Washington state. She has also lived and worked in Copenhagen, Berlin, and Vienna. Kari strongly believes, and has experienced around the world, that the impact of implementing Safe Routes to School positively affects communities' health and obesity rates, livability, air quality, and more.

Kari earned her bachelor's degree in cultural anthropology from the University of Washington, and her master's degree in environment & community from Antioch University Seattle. She lives in Portland, Oregon.