Voices for Healthy Kids: Active Places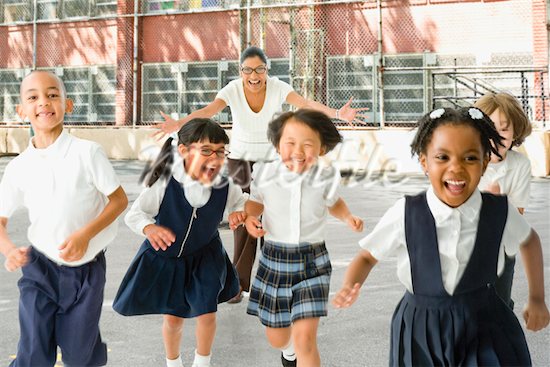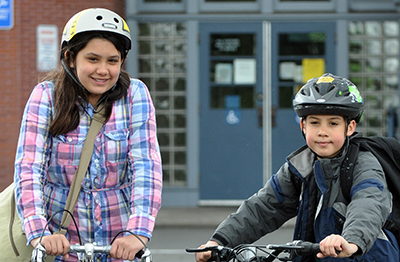 The Safe Routes to School National Partnership is engaging, organizing, and mobilizing people to advance policies that support healthy community design, shared use and street-scale policies in underserved communities and schools. We're thrilled to be an integral part of the Voices for Healthy Kids collaboration leading the Active Places campaign thanks to funding from the Robert Wood Johnson Foundation and American Heart Association.
Childhood obesity is an epidemic, creating pervasive and complex challenges for our nation's physical and fiscal health. The built environment affects childhood obesity by either discouraging or encouraging physical activity, and lack of access - particularly in underserved communities - to safe streets, school recreational facilities and other public recreational facilities, such as playgrounds and parks, limits the ability for children to engage in healthy physical activity.
Lower-income communities and communities of color experience higher rates of childhood obesity and often have fewer opportunities for physical activity due to poor walking and bicycling infrastructure, unsafe public spaces, and less parks and school recreation areas. These disparities are further perpetuated in underserved communities through reduced access to government grants and private funds for built environment improvements due to less government staff and advocacy capacity and minimal technical assistance opportunities. 
Voices for Healthy Kids: Active Places provides an important opportunity for the Safe Routes to Schools National Partnership in concert with other dedicated parties to engage underserved communities in an authentic way around securing shared use agreements and street scale improvements.  As livability, walkability and sustainability increasingly become synonymous with community building, it is imperative that our engagement of the underserved is seen as an asset and not a detriment - rebuilding not gentrification.  A large part of this effort is weighed upon the bringing together of targeted and sometimes unconventional partnerships.  It is this action that will broaden our scope of influence, especially to achieving policy change, and bring fluency to organizations that are well trusted in these communities and creating new diverse generations of advocates.
About Voices for Healthy Kids
Voices for Healthy Kids is a new collaboration between the American Heart Association and the Robert Wood Johnson Foundation working to engage, organize and mobilize people to improve the health of their communities and reverse the childhood obesity epidemic. There are now more than 23.5 million children and teens in the U.S. who are overweight or obese. Voices for Healthy Kids is focused on advocating for changes to local, state, and federal policies in order to help young people eat healthier foods and be more active.
To reverse the childhood obesity epidemic, Voices for Healthy Kids pursues policy-change strategies that research and practice suggest will have the greatest impact. Those strategies are focused on six key areas:
Active Places: The Safe Routes to School National Partnership is increasing access to parks, playgrounds, walking paths, bike lanes and other opportunities to be physically active
Food in Schools: The Pew Charitable Trust is helping states ensure that all foods served in U.S. schools are healthy
Healthier Drinks: The Yale Rudd Center for Food Policy and Obesity is reducing consumption of sugary beverages
Marketing Matters: Berkeley Media Studies Group is protecting children from unhealthy food and beverage marketing
Food Access: The Food Trust is increasing access to affordable healthy foods
Active Kids Out of School: The YMCA of the USA is helping schools and youth-serving programs increase children's physical activity levels
The Voices for Healthy Kids approach uses a model that includes six teams of expert organizations to execute and support the success of campaigns in these strategic areas by providing technical assistance for state and local campaigns, while strengthening national coalitions to fight childhood obesity.  The Safe Routes to School National Partnership is honored to have the opportunity to work with Robert Wood Johnson Foundation, the American Heart Association and the other expert teams on the Voices for Healthy Kids project.