Education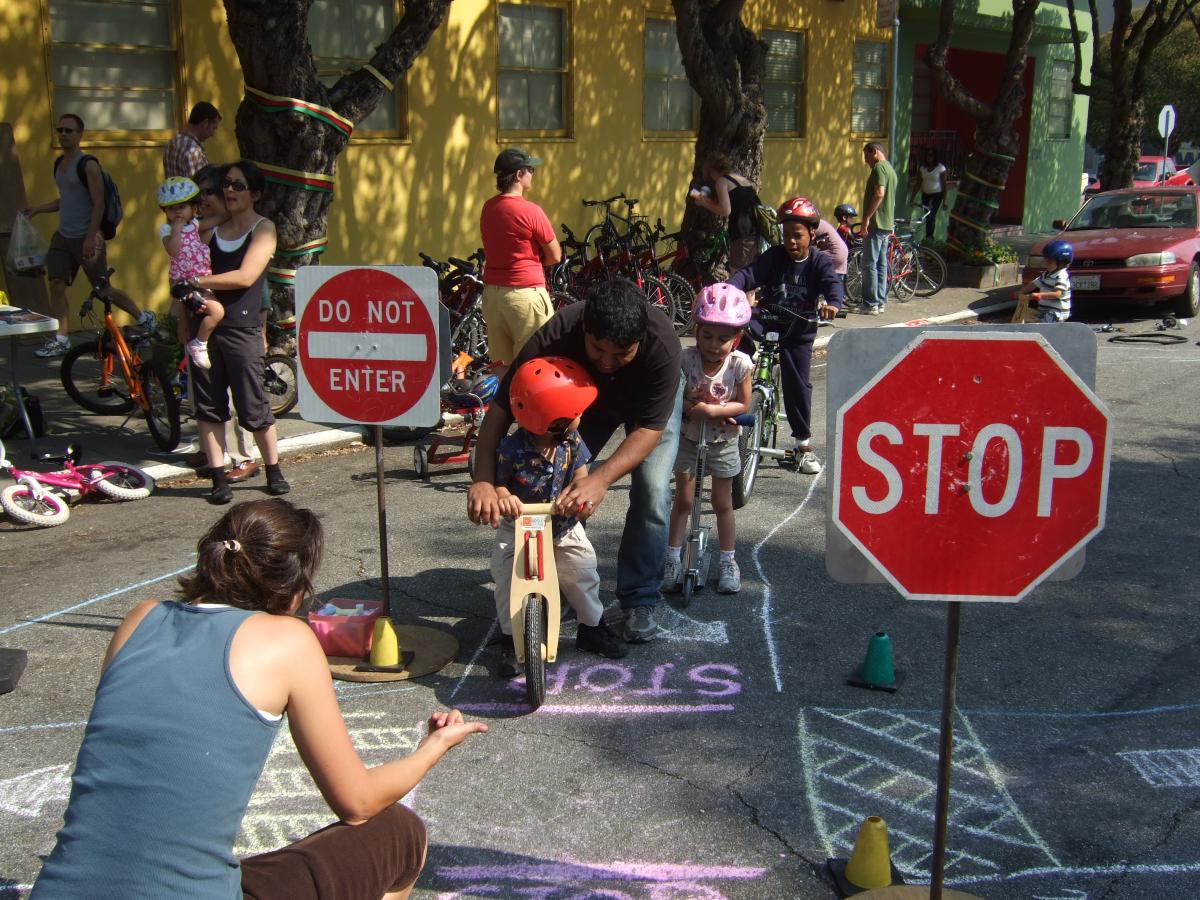 A focus on education is always an important component for programs that seek to alter cultural norms. As Safe Routes to School is multi-disciplinary in nature, there are vast opportunities for educational outreach to students, parents, school staff and the community.
Many U.S. programs offer bicycle and pedestrian safety training in the classroom and "in the field" (through obstacle courses set up on school black-tops) to teach children the basics associated with walking and bicycling with traffic. Young elementary school children (6-8 years old) are taught skills such as how to cross the street, not to dart in front of cars and how to look for cars when walking past driveways. When children reach the fourth and fifth grades (8-10 years old), they are often taught the basics of bicycling, including balancing, signaling, following traffic rules and how to properly wear a helmet. Police officers can be brought into schools to instruct children what to do when approached by a stranger, and many police officers will also help with traffic safety training.
Through educational programs, parents are asked to follow the rules of the road when they are driving, walking and bicycling. They are encouraged to practice walking and bicycling with their children, as traffic safety is learned behavior that can only be acquired through hands-on experiences. Additionally, driver safety campaigns can extend to high school students and to the entire community, so that everyone becomes aware of the fact that children are walking and bicycling and that sharing the road can be a matter of life or death.