Maggie Cooper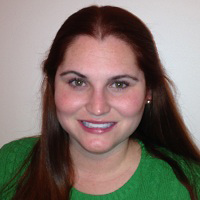 Maggie CooperTechnical Assistance Manager

maggie@saferoutespartnership.org
Maggie Cooper serves as the Technical Assistance Manager. She provides policy-related technical assistance to communities through contracts, federal grants (such as the Community Transformation Grants), local grants and fee-for service. Maggie also develops publications and other resources, communicates regularly with local-level decision makers, and assists in fundraising efforts for the organization.
Prior to joining the National Partnership, Maggie was the Health and Wellness Program Manager for the National Recreation and Park Association (NRPA), where she managed the ACHIEVE initiative, a CDC-funded policy, systems and environmental change grant. While there, Maggie provided technical assistance to communities by reviewing and revising built environment policies and ordinances. She also led training programs in coalition building, community health evaluation and assessment, and policy implementation. Maggie worked in urban planning at the local level for two years as the Community Preservation Planner for the Town of Bluffton, South Carolina.
Maggie received her Bachelor of Arts in Historic Preservation and Community Planning from the College of Charleston in South Carolina. She is actively involved with the Junior League of Washington and the Arlington Healthy Community Action Team. Maggie is from Savannah, Georgia, where she learned from an early age to love walking around cities, historic structures and University of Georgia football. She currently lives in Arlington, VA, with her husband Alex and a golden retriever named Roxie.